Gaming keyboards have become more than just functional tools for gamers; they've evolved into sleek, captivating works of art. The answer lies in a simple yet intriguing aspect: lights. Why do gaming keyboards have lights? Beyond mere aesthetics, the luminous glow serves a myriad of purposes.
Backlit keyboards not only enhance the gaming atmosphere, but they also offer high customizability, allowing gamers to infuse their equipment with a touch of personality. Moreover, these lights can serve as a practical tool, highlighting specific keys or signaling technical issues.
Whether used for practical or aesthetic purposes, it's clear that gaming keyboards with lights offer several benefits for gamers. This blog will briefly explain why do gaming keyboards have lights on the side when they're active.
Now let's get started.
What Is RGB?
The RGB lighting is simply a series of LED lights that can mimic practically any other hue in the colour spectrum by using Red, Green, and Blue. Despite what many people attempt to make it sound like, it's much simpler than it appears. RGB stands for red, green, and blue, making it simple to remember.
An additive method is used to create RGB colour profiles. They are primarily utilised online and on computer screens. Since light, which may be of any intensity, is how RGB colours are created, they can make various hues.
You can see that different colours on your computer screen are based on the RGB colours red, green, and blue. The RGB primary colours are white at maximum intensity, and at minimum power, they are black.
5 Reasons Why Do Gaming Keyboards Have Lights?
Gaming keyboards with dazzling LED lights have become a popular trend in the gaming world, captivating both casual gamers and enthusiasts alike. These illuminated peripherals not only add a touch of futuristic style to your gaming setup but also serve practical purposes that enhance your gaming experience.
Here, we will explore five compelling reasons why gaming keyboards have lights and how they contribute to your gaming journey.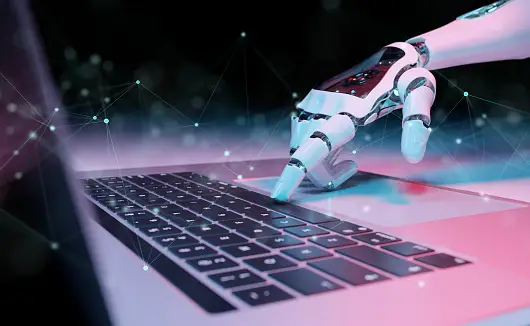 Light Up Dark Spaces
One of the primary reasons gaming keyboards have lights is to illuminate dark gaming spaces. During intense gaming sessions that stretch late into the night, having a backlit keyboard can be a game-changer.
The soft glow of the LED lights allows you to effortlessly locate the keys, even in low-light environments. This not only prevents mistyping but also reduces eye strain, enabling you to focus on the game without interruption.
Easy on Your Eyes
Gaming keyboards with adjustable backlighting offer the advantage of reducing eye fatigue. Long gaming sessions can be taxing on the eyes, especially when staring at a bright screen for extended periods.
The gentle illumination provided by the LED lights creates a comfortable visual contrast, making it easier on your eyes during marathon gaming sessions. You can customize the brightness and color settings to suit your preference, ensuring a visually pleasant experience tailored to your needs.
Help Navigate the Keys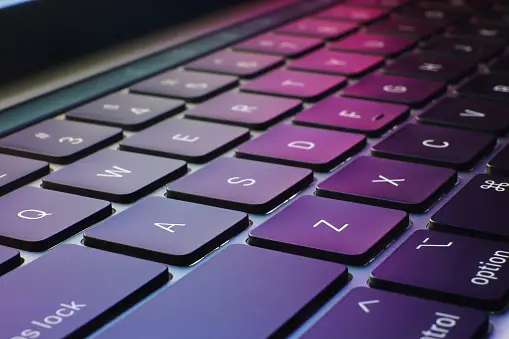 For gamers who frequently play in the dark or have a preference for touch typing, backlit keyboards are a godsend. The illuminated keys enhance key visibility, making it easier to find the right keys without looking down at the keyboard constantly.
This feature is particularly beneficial for gaming genres that require quick reflexes and precise key inputs. Whether you're engaged in a high-octane first-person shooter or a strategic real-time strategy game, the lit-up keys can be your secret weapon for improved performance.
Create Beautiful Visual Effects
Gaming keyboards with RGB lighting take the aesthetics to a whole new level. RGB stands for Red, Green, and Blue, and keyboards with this feature allow you to customize the color and lighting effects to your heart's content.
From mesmerizing color waves that ripple across the keyboard to dynamic lighting patterns that react to in-game actions, RGB lighting creates a stunning visual spectacle that complements your gaming setup. It also allows you to match your keyboard's lighting with other RGB-enabled peripherals, creating a cohesive and immersive gaming environment.
Cool Features
Beyond aesthetics and practicality, gaming keyboards with lights often come with cool features that add an extra layer of functionality. Some keyboards offer individual key lighting customization, allowing you to assign specific colors to different keys for quick recognition.
Others have dedicated macro keys that can be assigned specific functions and illuminated for quick access. These additional features not only enhance your gaming performance but also add a touch of personalization to your gaming setup.
Do Non-gaming Keyboards Have Lights?
The answer is yes; non-gaming keyboards do have lights. However, before you get excited about colorful RGB setups, it's essential to note that the lighting on non-gaming keyboards differs significantly from that on gaming keyboards.
On non-gaming keyboards, the lights are typically simple and functional, primarily designed to aid users in poorly lit environments. These keyboards often feature a solid LED strip that shines through the keys, emitting a fluorescent blue or white glow.
The main purpose of this lighting is to enhance typing accuracy and comfort when working in dimly lit rooms. It ensures that users can effortlessly see the keys and avoid making mistakes due to inadequate lighting conditions.
In fact, if you own a laptop, chances are it comes equipped with a backlit keyboard. This is especially practical for professionals who often find themselves in various work settings, some of which may have insufficient lighting. The backlit keyboard feature ensures that you can continue working efficiently even in challenging lighting situations.
So, while non-gaming keyboards do have lights, they are primarily focused on functionality rather than the extravagant and customizable RGB setups seen in gaming keyboards. Whether you're a gamer or a professional, having a backlit keyboard can prove to be immensely useful in ensuring seamless productivity and comfortable typing, regardless of the lighting conditions around you.
Final Words:
There you have it, the possible reasons for why do gaming keyboards have lights? For all gamers nowadays, the lightning keyboard is a requirement. Additionally, this would be helpful for your gameplay. The use of a lightning keyboard will have several benefits. Your outcomes would improve. You will benefit from this keyboard in the future, though.
There won't be any flaws or drawbacks in your day-to-day work. Additionally, this keyboard helps you prevent mistakes, whether typing or playing video games. This keyboard may therefore be used for both gaming and everyday tasks.
So, we advise choosing a lightning keyboard. Ultimately, whether or not to use a gaming keyboard with lights is a matter of personal preference. However, there is no denying that they can be a great way to enhance your gaming experience.
Frequently Asked Questions
What use do RGB keyboards serve?
RGB keyboard software can be configured to display your preferred colour on specific keys or sequences, depending on how you want it displayed.
Moreover, you may also use the keyboard lighting effects to relate particular game mechanics, events, or real-time performance of your PC to the keyboard lighting effects.
Is an RGB keyboard required?
Something is appealing about the way the lights appear to most people. When working in a dark room, you may find it easier to see the keys with a backlit keyboard. As a result of RGB's capability to produce any colour or combination that you want, it is a fantastic system.
What is the lifespan of RGB on a keyboard?
The majority operate at 80 percent of their initial brightness after 30,000 hours and 70 per cent after 50,000 hours. Generally, 50,000 hours equates to around 2,038 days of lit output or nearly eight years of continuous operation at maximum brightness.
Can the RGB lights on the keyboard be turned off?
Press the strictly related keys that enable you to turn on the backlight on your laptop keyboard to turn it off. It might be as easy as pressing F5, F9, or F11, or it may be a dual-action keystroke of Fn + F5, F9, or F11.
How do mechanical keyboards benefit gamers?
Gamers favour mechanical keyboards because they are quicker, more robust, and more tactile. At the same time, some gamers like the membrane keyboards' smaller size, mobility, and reduced cost. Others, like hybrids, combine the most significant aspects of both.
Why do gaming keyboards cost so much?
Mechanical keyboards can cost up to five times as much as a standard keyboard because of all the additional parts and work needed. There is an automatic switch below each key. The controls are mostly to blame for mechanical keyboards' higher prices.