For years, PC gamers have sworn by the benefits of Gaming Keyboards. Their fast-acting keys and customizability offer a Serious Edge in first-person shooters, real-time strategy games, and MMOs. But what about programming? Are gaming keyboards good for programming? The answer may surprise you.
While a traditional keyboard is fine for fundamental coding, gaming keyboards can give you a severe advantage regarding speed and accuracy. That's because the best gaming keyboards are designed for fast-paced action and feature keys that respond quickly to input.
In addition, many gaming keyboards allow you to remap keys and customize macros, which can come in handy when trying to execute complex code quickly and precisely. So if you're looking to take your programming game to the next level, a gaming keyboard might be the way to go.
What Is A Gaming Keyboard?
Before we dig into this subject, let's first understand gaming keyboards. Their name implies that gaming keyboards are instruments created and tuned to ensure the best gaming experience.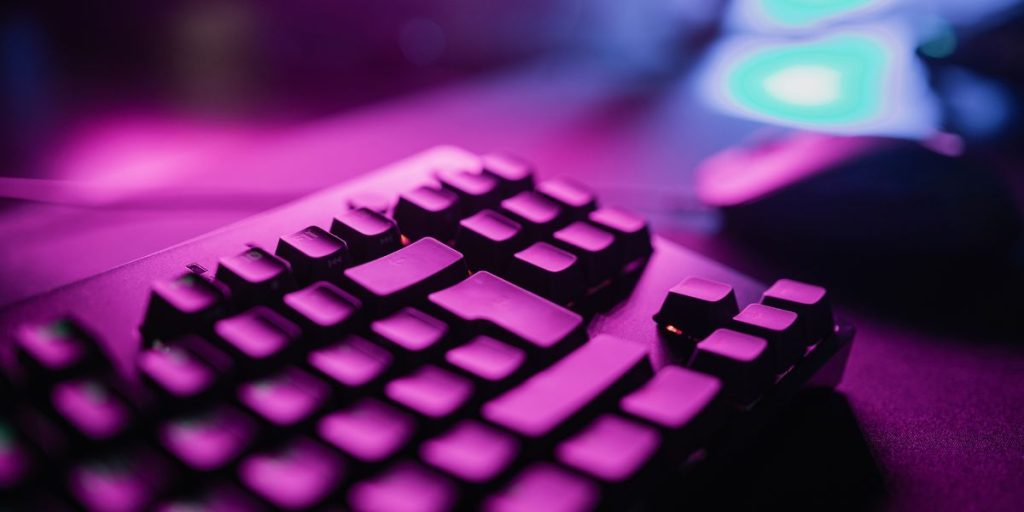 However, gaming keyboards have extra functions that set them apart from standard keyboards and make them the better option.
Selecting A Gaming Keyboard For Programming:
Selecting a gaming keyboard for programming requires consideration of the type of mechanical switches it uses. Mechanical switches can be classified as linear, tactile, or clicky.
Linear
A linear movement activates the switch in a type of switch known as a linear switch. In other words, the contacts travel in a straight path rather than pivoting around a point when the switch is pressed. For keyboard applications, linear switches are frequently employed because they offer a constant, slick keystroke.
Clicky
Check out keyboards with clicky switches if you want something more unique than a standard keyboard. You can tell when you've hit a key since clicky switches have a distinct sound when pressed. You can click even when you don't need to because they are also pretty enjoyable to press.
Tactile
When pressed, tactile switches are a unique class of switches that give the user feedback. This feedback may come through a click, a vibration, or a change in the colour of the LED.
A lot of gaming controllers and keyboards employ tactile switches. They can assist in preventing accidental button presses and letting the user know when a button has been touched.
Also Read: What Is Good For PC/Laptop Gaming Accessories?
The Benefits Of Mechanical Keyboards For Programming | Are Gaming Keyboards Good For Programming?
For programmers, mechanical keyboards are the preferred choice because they take only a few days to become used to.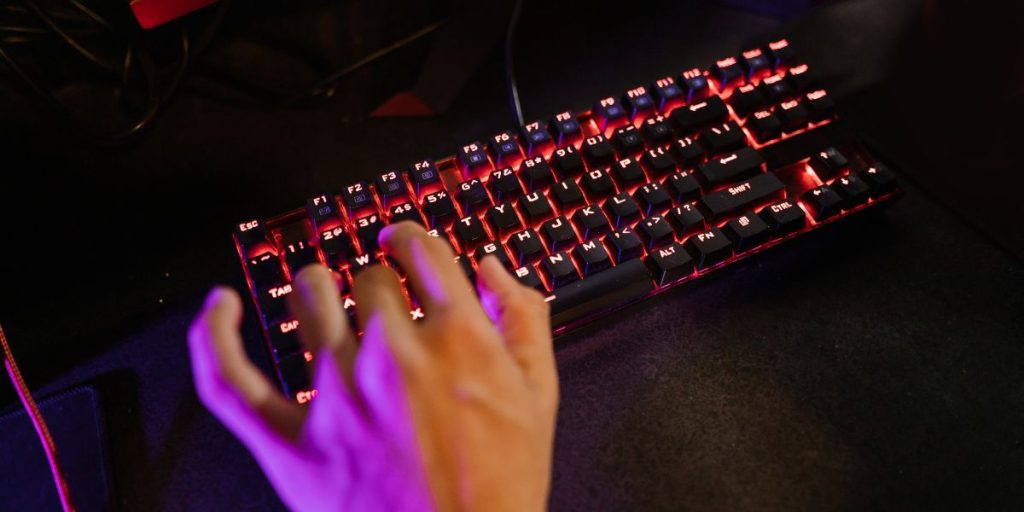 Are gaming keyboards good for programming? You would fall in love with mechanical keyboards so much after using them for programming for a few days that you would not want to go back to any other sort of keyboard, such as a membrane keyboard or a rubber dome keyboard.
Mechanical Keyboards Are Sturdy
People are impressed by how long a mechanical keyboard lasts compared to other keyboard types like membrane and rubber dome keyboards. We attempt to develop or fix a moderate to the urgent bug as quickly as possible by debugging or implementing our logic. So, Are gaming keyboards good for programming?
Typing Facility
The typing experience on mechanical keyboards is satisfying and reminiscent of an antique typewriter. In the past, the typewriter was the preferred alternative for quickly typing and performing official work.
A mechanical keyboard is the only choice that offers a typewriter feeling despite being a computer keyboard for someone who wishes to use a typewriter while using a computer.
Improved Typing And Click Accuracy
Programming requires us to write code more quickly, made possible by mechanical keyboard keys. You could write your code more quickly and accurately if you had mechanical keyboard keys.
Additionally, it is appropriate for those who prefer not to stare at their keyboard while typing. For them as well, a mechanical keyboard is a good option. Although you may type quickly, are your clicks precise?
Keypress Feedback
When programming, a person may not even look at the keyboard; instead, they may concentrate on the programming by gazing at the monitor screen. Mechanical keyboard tapping or typing sounds serve as alerts and ensure clicks are logged.
Although they resemble typewriter clicks, these clicks are not as harsh as typewriter clicks. The mechanical keyboard provides a comfortable typing experience with a satisfying key feel.
You would also detect the negative stimulus from the keys, which quickens your typing.
Ghost-Prevention Feature
Popular functionality known as "Anti Ghosting" is crucial for gamers. They simultaneously hit several keys, and only anti-ghosting keyboards can properly register this. This functionality is necessary for programmers who type quickly and want to finish their tasks as soon as feasible.
Simple To Repair And Cost-Effective
Mechanical keyboard keys are easily repairable. Instead of a single membrane, it has a separate key. As a result, whenever you repair it, you only need to alter a specific key.
RGB Illumination
Numerous mechanical keyboards include RGB illumination that enhances the typing experience and appearance of the workstation. You'll eventually prefer an RGB keyboard to a regular one. Even in dimly lit spaces, illumination of any kind makes typing easier.
Top Gaming Keyboards For Programming
Your keyboard shouldn't hinder your productivity, and with a mechanical keyboard, there's no upper limit to how quickly you can type or program.
Find the features that are best for you and your profession when looking for the finest keyboards for programming.
Consider choosing one of the ergonomic keyboards with a built-in wrist rest if you use your programming keyboard for long periods at work.
With its per-key illumination, the CORSAIR K95 RGB PLATINUM XT Mechanical Gaming Keyboard surrounds your desktop in vibrant RGB lighting. Precision-molded, 100 million keystroke-guaranteed 104/105 key PBT double-shot keycap set.
Outstanding build quality is provided with CHERRY MX SPEED RGB Silver key switches anodized aluminium frame. Elgato Stream Deck software integration and six dedicated macro keys give players an advantage in-game.
While dedicated multimedia keys, an aluminium volume slider, and a USB pass-through connector put convenient control within reach, a detachable cushioned leatherette palm rest provides soft comfort.
With Patreon mechanical switches and dual connectivity modes, this small 60% keyboard provides an actual retro typing experience.
Users can choose between Bluetooth wireless or USB-C wired keyboard capabilities. Additionally, due to its tiny size, it occupies less valuable desk space and has a minimalist appearance that complements most devices.
This is an excellent option if you're searching for the best 60% keyboard for programmer duties, design work, and light coding because of the tactile feedback and programmable options.
The Kinesis Advantage2 is a standout option if you're looking for the cosiest ergonomic keyboard for coding and programming. Compared to other keyboards, this one has complete key remapping, Qwerty and Dvorak support, and on-the-fly macro programming.
Its distinctive split concave key wells and thumb-controlled number and function keys may initially seem odd, but they allow for a less tiring and more natural hand position. It's undoubtedly a fantastic keyboard for editing code, given all of these capabilities.
It uses simple mechanical switches, such as Cherry MX Browns, which have a modest actuation force but just the appropriate amount of rebound to enhance typing and provide quick performance and immediate feedback.
With cutting-edge 2.4 GHz wireless and Bluetooth compatibility and GL Tactile switches for improved control and feedback, this device has a superb feel and performance. It has RGB backlighting along with configurable function keys and specific media buttons.
With a 6-foot USB cable and a USB dongle wireless receiver, this mechanical keyboard also features a lightweight and sturdy metal frame, and one USB port for connecting to computers.
On a full charge, the battery may operate for up to 30 hours. The finest keyboards for designers come in useful if you need to fluidly switch between several devices because they have long battery life.
Conclusion
Gaming keyboards are good for programming, and we hope the guide helped you choose the correct keyboard Programming can be done quite well with mechanical gaming keyboards. Some people might even discover that their extra gaming-related features are helpful for programming.
When it comes to programming, mechanical gaming keyboards excel because every keypress is registered far more precisely than on a membrane keyboard. We would unquestionably go with a mechanical gaming keyboard if we had to choose a new keyboard for programming.
Frequently Asked Questions
Is programming on a mechanical keyboard better?
As far as keyboards are concerned, mechanical keyboards are regarded as the pinnacle. For coding, mechanical keyboards are preferable. When typing, a mechanical keyboard's spring-loaded mechanical switches provide an unrivalled level of tactile feedback.
Do programmers use the keyboard 60% of the time?
Each coder uses a different keyboard according to their personal preferences. Because a full-size keyboard is less portable and valuable, most of them do not use one. Today, programmers, coders, and even gamers choose keyboards like the tiny 60% or the Ten Keyless Keyboards (TKL).
Which percent of a keyboard is most suitable for programming?
A full-size keyboard is preferable for programming because it has a full number pad and typically has a few presets or macros. You can program using a full-size keyboard, but a 75 percent, tenkeyless, or another size keyboard will provide the best productivity and customization.
Is the Razer keyboard appropriate for coding?
Very stable on your table with a variety of styles and rubber padding. Some people might prefer Razer switches over Cherry MX switches because they are dependable and perform well. Excellent wrist supports that attach magnetically allow for comfortable typing—the high degree of programmability and interaction with Razer Synapse.