SSDs are primarily made up of multiple chips that are electronic parts. Heat is produced as fluctuating electric energy flows through the circuitry as reading or writing actions on data are carried out. Any functional electrical component, including SSDs, will naturally produce heat.
Does SSD get hotter than HDD? SSD does not get hotter than HDD. 
In contrast to HDDs, SSDs don't contain any moving parts because they are made of flash memory. (HDDs have to move magnetic heads and rotating discs.) HDDs generate substantially more heat than SSDs only under having these mechanical components present.
Let's compare these two and get the answer.
What Is HDD?
Hard disc drive technology is well-established and has undergone extensive testing. Since they were first introduced more than 50 years ago, hard disc drives have gradually grown in size and storage capacity. HDDs read and write data using rotating discs, or platters.
One or more magnetically sensitive platters, an actuator arm with a read/write head on it for each platter, and a motor to move the arms and spin the platters make up a hard disc drive.
Tracks are the concentric circles that make up each disc.
Sectors are the logical units used to split tracks. A unique address is generated for each track and sector number to organize and identify data. Data is written to the closest place that is accessible. Before the data is written, it is processed using an algorithm that enables the firmware to find and fix mistakes.
What Is SSD?
Flash memory is used by solid state drives to provide better performance and durability. Your hard drive contains a lot of tiny, moving components, such as spinning platters, magnetic heads, and spindles, so it's possible for something to go wrong and you could lose crucial data. SSDs run cooler, last longer, and require less energy because they have no moving parts.
Given that they share the same underlying technology, SSDs can be compared to huge USB devices. NAND, a form of flash memory, is used in solid-state drives. To store data at the most fundamental level, floating gate transistors record a charge.
SSDs have steadily improved to become the preferred storage choice. However, many computer users who haven't switched or have only recently done so still find them to be unfamiliar.
Here, we'll examine is SSD gets hotter than HDDs, how SSDs become hot, their cause, and whether it's something to be concerned about.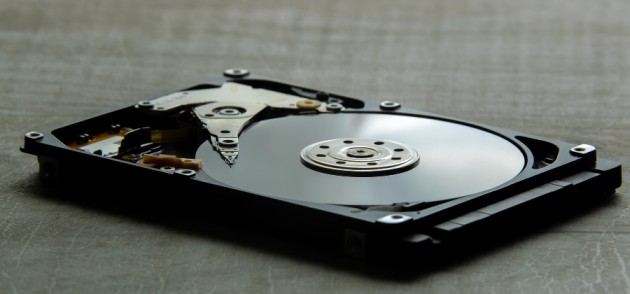 Why Do SSDs Become Warm?
SSDs tend to get a little warm with use. Two factors can help you comprehend why this is.
SSDs are electric components, which is the first thing to mention. The circuitry included in the SSD allows electrical current to flow through it. Heat is being produced while this electric energy is still being used. The normal by-product of running electric components is heated.
Their form factor is the second thing to be aware of. SSDs don't have a lot of area for additional onboard components when size is taken into account.
Think about something like a GPU in this scenario. Due to its form nature, inbuilt cooling fans may be able to assist in controlling the temperature of the device while it is in use. SSD form factors aren't big enough to support such a thing.
Therefore, SSDs continue to function regularly while producing some heat for which no method of cooling exists.
Does SSD Get Hotter than HDD?
SDD does not get hotter than HDD. Every electrical component produces some heat when it is in use. In this way, HDDs and SSDs are comparable.
Due to the reason mentioned above, they both produce heat, but their heat production rates are different. We must consider a key distinction between these two storage mediums to comprehend why.
First, the data is stored on layers of magnetic discs in HDDs. To read and write data, a magnetic head is also present. As operations are carried out, it goes through numerous discs. On the other hand, SSDs are made up of flash memory cells.
In contrast to HDDs, SSDs don't contain any moving parts because they are made of flash memory. (HDDs have to move magnetic heads and rotating discs.) HDDs generate substantially more heat than SSDs only under having these mechanical components present.
Also Read: Can You Use PCIe 4.0 SSD On Your Existing Motherboard?
SSD's Performing Temperature
SSDs function properly between 0°C and 70°C. The majority of SSDs operate without issue within this temperature range, regardless of brand or model. An SSD operating at 50°C would feel warm to the touch, and you may assume that it is overheating. But as was already mentioned, SSDs typically operate between 0 and 70 degrees Celsius.
Your SSD would stay cooler when nothing was happening. When subjected to the workload of demanding tasks, the temperature of the SSD may noticeably rise. As a result, SSDs typically warm up while under stress and cool down again when not in active usage.
If your SSD starts to overheat even while it's little being used or not at all, there may be a problem. Most SSDs become heated while in use, maintaining a temperature range of 30 to 50 C. Again, although a human palm could perceive it as hot, the temperature is within an SSD's acceptable operating range.
Causes of HDD Overheating
The temperature of a hard disc will rise when you read or write data on it. It does not, however, cause the HDD to overheat. The following factors frequently contribute to HDD overheating:
1. High Temperature
The temperature of the ambient air may be high enough to cause a hard disc to overheat. For instance, the hard disc overheats in the summer when the outside temperature exceeds 30 C.
Due to the lower ambient temperature in winter than in summer, the hard drive operates at a lower temperature. In this instance, you can clean the dust from the case and the fans to keep the hard drive cool.
2. Over-executing
Your computer's CPU will become overworked if you run too many programs at once, and the HDD will become overheated.
3. Hard Drive Sector Failure
The drive will overheat when you write data to a hard disc with faulty sectors. The hard disc will become too hot from the repeated data writing procedure.
4. Virus Infects Hard Drive
Your hard disc would suffer various calamities from virus infestation. When a virus attacks a hard drive, it probably continuously writes and reads data before overheating.
5. Fans Are Inoperative
After a period of operation, the computer's installed fans malfunction and prevent the hard drive from dissipating heat, which causes the hard drive to overheat.
There are several causes of hard disc overheating. There may be more problems that contribute to HDD overheating.
Conclusion
SSDs are superior and faster due to the absence of moving components and the usage of flash memory. Additionally, SSDs consume less power, which makes them operate cooler. A hard drive contains several delicate electronic components that could be severely harmed by intense heat.
For instance, if a hard drive overheats and the circuit board is burned, the computer will no longer recognize the hard drive. Consequently, a damaged hard disc prevents you from reading or writing data to it.
When a hard disc fails, it will affect the computer in various ways, including the computer freezing and stopping working; the computer shutting down suddenly; the PC cannot boot; and more. A Solid-State drive runs cooler because it doesn't have any moving parts.
Frequently Asked Questions
How hot are SSD hard drives?
SSDs can get exceedingly hot, even though they have no moving parts, hence the name solid state drives. If you ignore excessive temperature readings from your SSD, you may be hastening its demise; however, more on that later.
Should SSDs be cooled?
Yes, m. 2 SSDs do require cooling. Unlike standard SSDs, m. 2 SSDs may thermal throttle and perform less well if they become hotter. It is, therefore, crucial to maintaining your m. 2 SSD cold so it may operate to its full potential.
How can I tell if my SSD is heating up?
All hard discs, including SSD drives, are supported by Manage Disks and Volumes. Click Properties after selecting the hard drive whose temperature you want to view. Under Drive health, you can find your current temperature.
How can I prevent my SSD from getting too hot?
However, you could try reducing the strain on your SSD if you see it warming more than usual. Alternatively, consider upgrading to a better SSD option like Samsung. Although it is not the ideal option, it is worth attempting to prevent the wear and tear of the drive's flash memory.