When it comes to PC components, you must ensure that you choose the correct chipset. Several components make up a computer, but the main component of a computer is the motherboard.
Z490 vs z590 motherboards? If you are especially trying to purchase an Intel chipset, you may be familiar with the Z590 and Z490 chipsets. Even though they may seem to be quite similar at first glance, they differ in several ways. There was a time when the Z490 was the flagship chipset.
Despite this, the Z590, which was just released, has proven to be more powerful than it. This article will examine the important differences between the Z590 and Z490 motherboards and suggest the ideal processor for each.
Chipset Intel Z490:
The flagship Intel Z490 motherboard supports the 10th and 11th generation Core CPUs. There are DDR4 dual-channel memory slots available. The RAM is only capable of 128GB. Both memory armor and PCIe armor are very robust.
The Z490 uses the Intel LGA 1200 socket. The newest and most advanced socket available is this one. It supports desktop CPUs from Comet Lake and Rocket Lake, which is the best feature. The Z490 provides sufficient memory frequency for gaming at roughly 2933 MHz. 8 GT per second is the Z490 bus speed. For gaming, its speed is perfect.
This motherboard is the way to go if you want to build a fantastic gaming computer. It supports powerful CPUs with an i7 to i9 or higher rating. Additionally, it has PCIe Gen 4 hardware with a default of 16 lanes and supports x4 DMI.
Chipset Intel Z590:
An improvement on the Z490 motherboard is the Z590 motherboard. The business's most current and well-liked chipset is the Intel Z590 Chipset. Both 10th and 11th generation CPU compatibility is included in the Z590.
The Z590 comes with support for x8 DMI 3.0. The main benefits are the dedicated PCIe Gen 4.0 compatibility and 4 more PCIe lanes. Three USB 3.2 Gen (20Gbps) connectors not present on the Z490 motherboard are accessible.
Wi-Fi 6-E, the latest integrated Wi-Fi model, is included. High-end memory speeds up to 3200MHz are supported by the Z590. With this support, the games run more fluidly than before. Additionally, the motherboard has an 8 GT/s bus speed.
Also Check: What Are PCIe Lanes?
Motherboard Z590 Vs Z490 Differences:
The main differences between z590 and z490 can be summarized as follows.
Connectivity :
The recently launched Z590 chipset has a variety of new connectivity features. Native compatibility for the USB 3.2 Gen 22 port, with a 20 Gbps maximum transfer rate, is the first of these new ports. With an ASMedia chip directly attached to the motherboard's PCIe lanes, some Z490 board makers integrated the dock into their motherboards.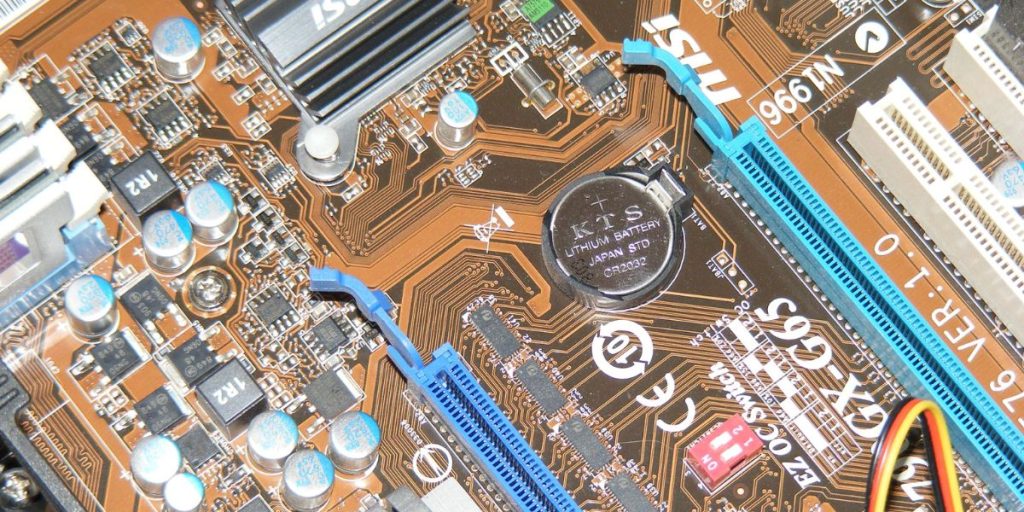 The Maple Ridge Thunderbolt 4 controller is the next advancement in connectivity. The new standard is worth considering, especially with more powerful integrated graphics baked into the 11th Gen CPUs, even though the transfer rate is the same as Thunderbolt 3.
Features like support for 8K displays, additional security, support for longer cables, and tree chaining, as well as features like support for 8K displays and longer lines.
Chipset-CPU Link:
The DMI connectivity between the processor and the Z590 chipset is now eight lanes, double that of the Z490 chipset. The additional lanes provide the chipset with 8x PCIe 3.0 bandwidth, supporting up to two M.2 SSDs at maximum performance. The older 10th Gen CPUs will switch x4, and this capability is only accessible for 11th Gen processors.
Internet Wireless:
Although the chipset does not need integrated WiFi, it is advantageous. The chipset will function more effectively overall if it has integrated Wi-Fi. If the motherboard already has Wi-Fi, you won't need to consider this additional cost.
Both the Z490 and the Z590 support Wi-Fi 6. Right present, this is the best Wi-Fi standard for motherboards. It is next-generation and merits a significant upgrade. It is significantly future-proof and much quicker than Wi-Fi 6 m.
Use of USB:
A crucial component of the Intel Z590 is the USB 3.2 connector, which supports data rates of up to 20 Gbps. This makes communication and power supply better. USB Type-A and Type-C connections are typically found on Z590 motherboards. The Intel Z490 also supports six SATA3 connectors and six USB 3.2 Gen 2 connections.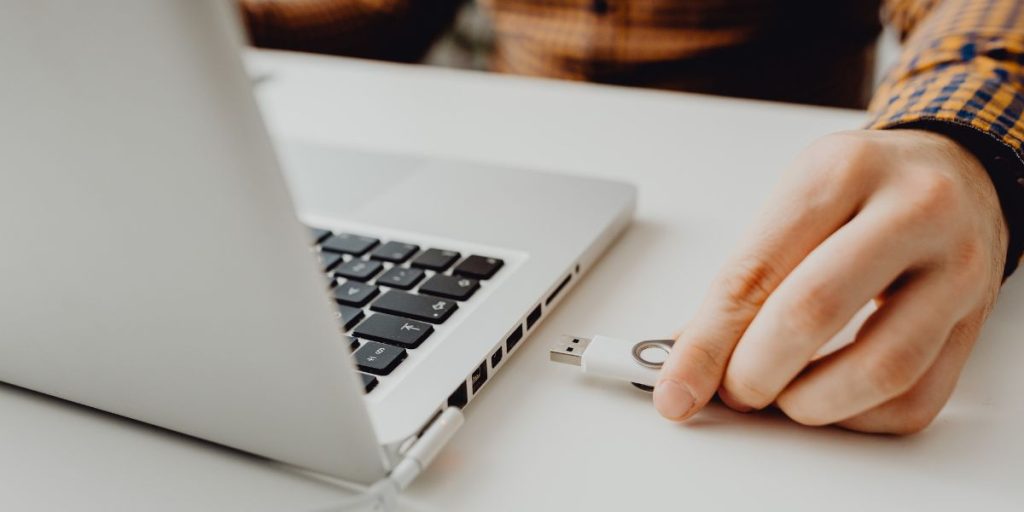 Overclocking:
You should consider the complete power design if overclocking is important. Viewing a chipset's thermal display power lets you compute overall heat dissipation. Both of these chipsets might be overclocked. The thermal display on both is 6W. Given this, you should check to see if the chipset consumes more power.
The Intel Z590 is a terrific option for anyone who wishes to push their system to its maximum. However, the Intel Z590 hasn't made any major strides in overclocking.
Z490 Vs Z590 Motherboards:
We'll examine the key distinctions between Z590 and Z490 motherboards and suggest the ideal processor for each.
Benefits Of Z590 Motherboards:
The ideal chipset for the new 11th Generation Rocket Lake processors is the Intel Z590. For those willing to push their hardware to the limit for the best performance, extra features like PCIe 4.0, more current data transmission standards, and higher frequency RAM support are fantastic.
11th Gen CPUs and PCIe 4.0:
A motherboard and chipset that enable PCIe 4.0 are both required for 11th generation CPUs. All Z590 motherboards will have support, but many Z490 alternatives from companies like ASUS have hardware support omitted because Intel did not mandate it. After all, PCIe 4.0 was not present in the 10th Gen processors.
In addition to higher performance, PCIe 4.0 offers significantly more expansion space that can be used for additional slots, network devices, and high-speed peripherals.
Better Connectivity:
The more recent Z590 motherboard is outfitted with the newest peripherals, including Thunderbolt 4 and USB 3.2 Gen 2×2, which support speeds of up to 20 Gbps. The Z590 is the model you must choose if you think the extra ports will considerably improve your work.
Additionally, depending on the motherboard makers, the additional PCIe 4.0 lanes can be set for faster networking and communication.
Better Expansion For Chipset:
The Z590 chipset's increased bandwidth, which results from the processor's DMI link's doubled lane count, gives motherboard makers a great opportunity to add extra slots and devices for storage, networking, and other things. Two M.2 slots with full PCIe 3.0 x4 speeds can be offered by manufacturers who choose to add two.
Benefits Of Z490 Motherboards:
If you want to use an Intel 10th Generation processor, the Z490 is the best chipset. Despite being supported, Z490 is a poor choice for Rocket Lake CPUs due to reduced chipset bandwidth, the absence of PCIe 4.0 compatibility in select motherboards, and interface alternatives.
10th-Generation CPUs Not Benefited By Z590:
The PCIe 4.0 specification is not supported by 10th Generation Intel Core processors. The decreased bandwidth between the older processor and the chipset should be added, which will further disable the Z590 motherboard's functioning. We advise against using a Z590 motherboard unless you intend to overclock a high-end 10th Gen processor, such as the Core i9-10900K, with high-frequency RAM.
Less Expensive Than Z590 Options:
As the more recent Z590 chipset debuts, prices for the older Z490 chipset will drop. It's important to remember that Intel released the Z490 chipset for a premium portfolio of motherboards, so high-end components, efficient VRMs, and power delivery systems will still be available without having to shell out money for a Z590 chipset.
An Improved Choice For Regular Users:
If you're a frequent customer, features like memory overclocking, USB 3.2 Gen 2 x2, and PCIe 4.0 support are not essential for your workflow. Even for the i3 and i5 families of Rocket Lake CPUs in these situations, the Z490 is a better option due to the huge cost savings that can be used to purchase a better SSD or GPU.
Conclusion:
Based on comparisons, the Z590 is the superior choice between these two chipsets. Its PCIe interface and additional lanes make it the overall more future-proof chipset. They can be utilized with 10th-generation motherboards and CPUs because of their backward compatibility, which is a nice feature if you are not currently replacing them.
Although the Z590 is the more expensive alternative of the two, this is to be anticipated as it is a brand-new model. These chipset options are excellent, albeit the Z590's specification is more outstanding. We hope you have no trouble understanding everything.
If you are also looking for the Best Motherboard for i5 10400 and 10400F for gaming, please check this article: Best Motherboard for i5 10400 and 10400F
Frequently Asked Questions
Are the Z590s future-proof?
NZXT's N7 Z590 is one of your finest options if you want to future-proof your project. It supports PCIe Gen 4.0 and Bluetooth 5.2, as well as wireless Intel WiFi 6E connectivity. With their existence, your PC will undoubtedly perform well.
Do Z490 motherboards merit the cost?
For individuals who wish to use Intel's top-tier chipset features without being constrained by a bad motherboard, the Z490-A Pro is a fantastic option. It's quite similar to the other boards in terms of storage. Six SATA ports, two M. 2 slots, and three of them are deactivated if both M.
Does Comet Lake Z590 support?
The Z590 motherboard can support Comet Lake CPUs. The compatibility of the Z590 sets it apart from other CPUs. A high-end CPU's compatibility is truly a work of art. The bulk of CPUs doesn't have access to this feature.
Can Z590 be backward?
The Z590 does allow backward compatibility. With CPUs, backward compatibility is evident. The Z590 supports the most recent Rocket Lake CPUs. However, Comet Lake CPUs are also compatible with it. This dramatically raises consumer demand for it.