Do you want to know how many GHz is good for gaming? Most recent games require a CPU with a 3.5 to 4.0 GHz speed. However, for gaming, single-threaded performance is more crucial than CPU speeds. Single-threaded performance that is "good" means that the CPU can quickly understand and execute single tasks, resulting in a speedier laptop overall.
Choosing a gaming laptop is not easy; it might be challenging to know where to begin. The display, form factor, battery life, and, of course, the components that power it all are all things to think about.
Because upgrading a gaming laptop with new technology isn't always possible, it's crucial to plan and consider how you'll utilize it. An excellent initial step is to prioritize the most important features to you.
Online gaming may necessitate a 5 GHz processor due to the effective use of Web resources. However, if your games aren't too demanding, 2.4 GHz will be enough. The number of cores and single-threaded performance are the two most significant factors to consider regarding CPU speed.
What Does GHz Mean?
The internal clock of a CPU is measured in gigahertz. Each tick of the clock represents data processing. A 2.4 GHz CPU, for example, can process 2.4 billion commands per second. A processor with a clock speed of 3.5 GHz can process 3.5 billion commands per second.
As you can see, a faster CPU usually indicates a quicker clock speed. Every second, the CPU executes many instructions (low-level calculations like arithmetic) from various games and hardware in the system. The number of cycles per second that a CPU executes, measured in gigahertz, is clock speed.
Technically, this "clock cycle" is a pulse synchronized by an internal oscillator. On the other, a clock cycle is a fundamental unit that lets us understand the rate at which a processing unit's billions of transistors open and close.
Also Read: How To Turn On Avast Gaming Mode?
What Does a Good GHz Mean?
A boost in GHz is directly proportional to a boost in the performance of CPU-intensive processes. When the number of GHz is doubled on the same number of cores, the speed is nearly doubled. A few other factors will cause those numbers to fluctuate, such as the frequency of RAM, but the math holds in general.
When you add in extra cores, it becomes more difficult. It's hardly a level playing field when a 2.0 GHz 6 core CPU competes against a 3.0 GHz 4 core CPU. Even if they perform the same work, the architecture and processing allocation may cause them to behave differently.
What Does a Gaming CPU Do?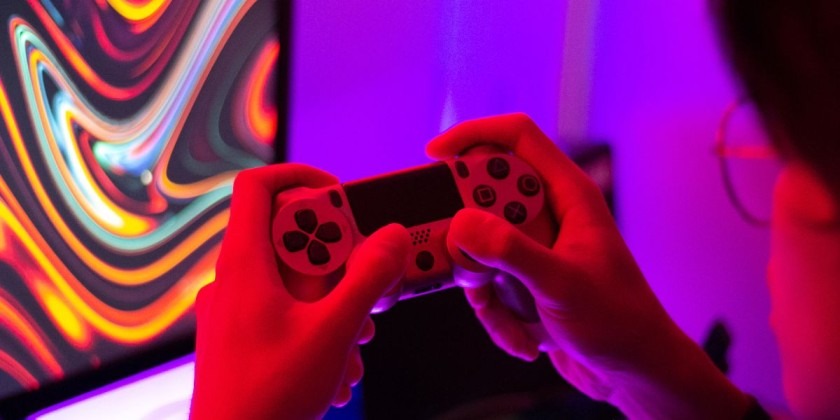 The CPU is the part of a laptop's hardware that controls the functioning of all the games and any peripherals plugged into the laptop, such as a keyboard, gaming mouse, and gaming display. The processors decipher their commands and produce the appropriate output.
A CPU comprises interconnected components that deliver data that aids in-game interaction. Understanding what makes a decent processor speed for gaming starts with a basic understanding of the CPU's functions. Each component can help your gaming laptop perform better. However, the number of cores and clock speed available determine whether the CPU can process data rapidly or painfully.
These two processor technologies play the most critical roles in determining how much data the CPU can handle at any given time. And how rapidly the CPU can handle that information. The processor speed, measured in GHz, is the rate at which the CPU cores and clock speed operate.
Why Is Processor Speed Important?
The processor speed is the following vital factor to keep in mind when purchasing a gaming laptop. Because it is the only piece of hardware responsible for processing and executing instructions, the processor is sometimes referred to as the "brains" of a computer.
The CPU must first process all the instructions from every software and app you use. You'll need as much processing power as you can get for graphics-intensive activities like gaming. And speed is crucial.
It has a significant impact on the gaming laptop's overall performance. A speedier processor can handle more complex games. High-definition games eat up a lot of processor power. Games like Overwatch would be impossible to play without a powerful processor.
Processor cores and clock speed are two critical aspects of the CPU that work together to ensure that your gaming laptop performs at its best. These technologies are worth investigating because gaming has special CPU needs.
Processor Core  
These are the CPU's processing units. One computing task sends instructions to a processor core. Working with clock speed, the CPU quickly processes this data and temporarily stores it in RAM (Random Access Memory).
Whether an SSD, MHD, or a combination of both, a hard drive stores all of the information that needs to be stored permanently.
The majority of current processors feature several cores. These cores allow your laptop to perform multiple tasks simultaneously, especially if you like to stream while you play. A multicore processor is required to keep up with complex games' audio and graphical demands like AAA titles.
Clock Speed
The clock speed determines how rapidly the CPU can retrieve and understand instructions. It enables your laptop to do more tasks faster. The faster the clock speed, the higher the GHz number. IBM debuted multicore processors in 2001 to help CPUs work harder as clock speeds become tapped out.
Higher clock speeds allow your CPU to accomplish tasks faster, resulting in a more fluid gaming experience by minimizing the time it takes for levels to load.
Thread
A virtual CPU core is referred to as a thread. To virtualize cores, Intel uses hyperthreading, and AMD uses SMT (simultaneous multithreading). Either method divides physical cores into virtual cores or threads to improve CPU performance.
As a result, the dual processors in a dual-core CPU will behave as if the CPU had four cores. A quad-core CPU using this virtualization technique, for example, will work as if it had eight cores, and so on. Threads allow a multicore CPU to process multiple pieces of data simultaneously.
Also Read: Which motherboards support PCIe 4.0?
How Many GHz is Good for Gaming?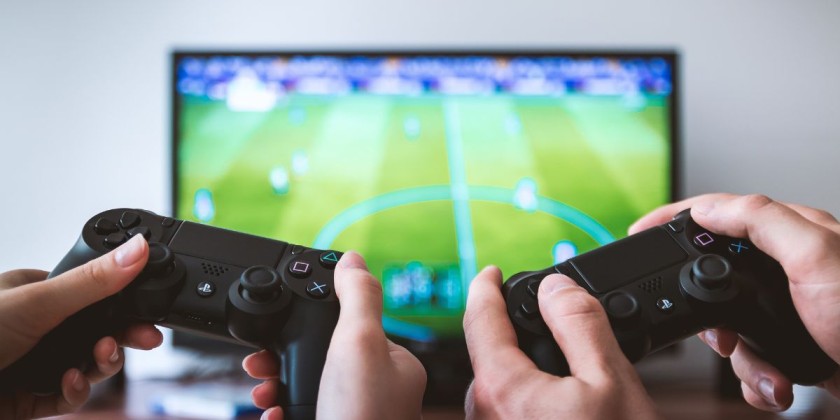 The capabilities of the CPU will influence the other hardware in a gaming laptop that is required for game performance, such as the GPU, RAM, and storage. Not to mention any accessories you've plugged into your gaming equipment, such as keyboards, gaming mouse, or a gaming monitor.
This is also something to think about, particularly if your game has specific hardware requirements. A clock speed of 3.5 to 4.0 GHz is ideal for gaming. Gaming is just going to get more complicated. Adding features and realistic encounters necessitate processors that can keep up to offer you those stunning images and provide you with a fantastic gameplay experience.
One to four CPU cores are used in most modern games. In contrast, a laptop with a quad-core CPU may be considered the safest option for gaming. Many games constantly improve the gaming experience with new gaming skills and game scapes, necessitating even more cores. If you're a player who wants to preserve the designers' experience, a six-core processor is a good option.
Multicore technology is used in CPU-intensive games to bring graphics, music, and gameplay together for a hyper-realistic experience. Even if a CPU has insufficient cores, it can accomplish tasks faster. However, the restricted cores can cause performance issues. A multicore CPU with high clock speeds is required for augmented reality and virtual reality activities, just as for gaming.
Conclusion
Now that you know how many GHz is good for gaming, what's next? Gaming has become increasingly complex throughout time, and it appears to be progressing daily. These extra features and lifelike experiences necessitate a processor capable of keeping up. Most games employ one to four cores, with several requiring more even CPU cores for best performance.
The quad-core processor is in the safe zone for core units. A clock speed of 3.5 GHz to 4.0 GHz is generally regarded as a respectable gaming clock speed; however, single-thread performance is more significant. This indicates that your CPU is capable of comprehending and finishing single tasks.
This is not the same thing as a single-core processor. Having additional cores means your CPU can understand many task instructions, whereas optimal single threading means it can handle each one independently and efficiently.
Frequently Asked Questions
Is a processor with a speed of 4.10 GHz suitable for gaming?
Yes is nice since you gain a few frames per second from 3.5GHz to 4.2GHz, and you can quickly push the i7-7700K to 4.8-5GHz with strong enough cooling.
Is a processor with a clock speed of 2.21 GHz suitable for gaming?
Most of the games will run on low settings on that system, and it is relatively weak hardware overall. If you intend to use the system primarily for gaming, it is not a suitable pick. It is, nonetheless, suitable for everyday use.
What is the minimum amount of RAM required for gaming?
For AAA games, 8GB is considered the minimum requirement. The need for RAM, on the other hand, is growing. For example, Red Dead Redemption 2 recommends 12GB of RAM for best performance, while Half-Life: Alyx requires a minimum of 12GB.