These days, there are many different types of entertainment available. Most of them begin on a small screen, like your phone, then progress to larger screens, like televisions in public places. These panels have various practical options, such as watches and computer screens.
Dell vs LG monitors? Based on where they work best, Dell Monitor and LG Monitor differ most significantly. Both monitors offer unique qualities. Using these benefits and drawbacks, the ideal monitor for a given application can be chosen. The comparison indicates that LG monitors are more suited for use at home, while Dell monitors are better suited for usage at work or office.
The ergonomics of Dell monitors are typically significantly better than those of LG, making them more suitable for office usage. Most LG monitors have more complex gaming capabilities and better motion handling. In general, investing in a Dell monitor is a very secure bet.
Buying Guide For Dell and LG Monitors:
Dell Vs LG Monitors? You need to consider these things when purchasing any Dell or LG monitor.
Screen Size:
It is important to consider a model that matches your demands when deciding on your monitor's screen size. Here are a few recommendations: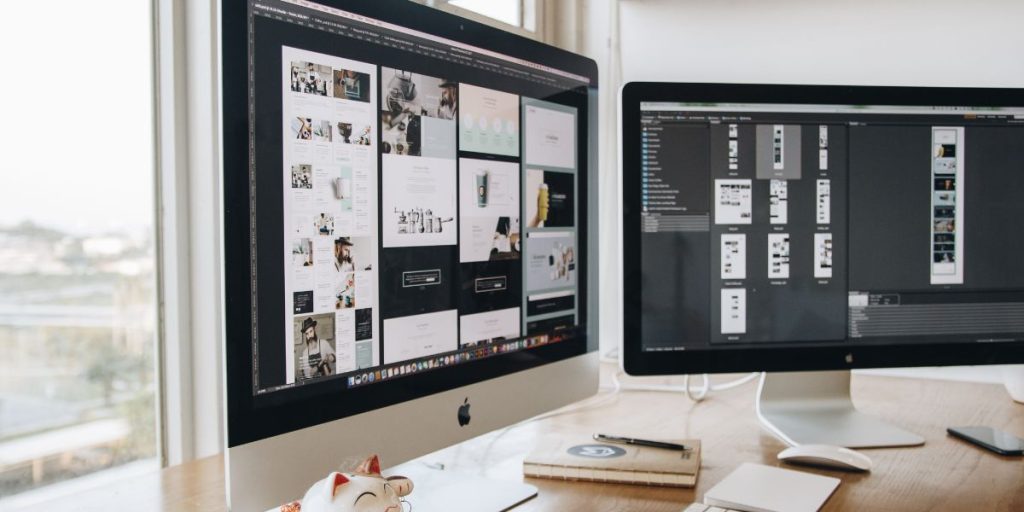 Similar to TVs, monitor screens are measured diagonally in inches. Choose a large enoug screen monitor that will fit on your desk. Larger screens offer greater room for increased productivity and simultaneous multitasking. Daily tasks like emailing or web browsing are ideal for smaller screens.
Resolution:
The resolution of a monitor describes how sharply it can display visual content. A monitor's resolution is displayed as a monitor's width x height. A 1920×1080 resolution, for instance, has 1,920 pixels in width and 1,080 pixels in height. The picture will appear sharper on a monitor with a higher resolution and more pixels.
Response Time:
This measures how quickly monitor pixels change from one color to another. The shortest response time is 0.5ms and is measured in milliseconds. As opposed to the refreshing rate, you want a reduced response time since the faster the screen can update an image, the lower the millisecond.
For games, quicker response times are essential:
Reduce ghosting in images
Reduce distorted and fuzzy images
Sharp graphics for action-packed gameplay
Refresh Rate
The frequency at which your monitor screen updates the image that is visible to you. The refresh rate range, expressed in hertz (Hz), is between 60Hz and 240Hz. Your image will be more fluid the greater the refresh rate. The image on a screen would refresh 60 times per second if a monitor had a refresh rate of 60Hz.
Here are some instances of how various refresh rates can be applied:
60 Hz – Making spreadsheets, watching movies, or listening to music
PC gaming, photo sharing, and video editing at 144 hertz
Competitive, eSports, and FPS gaming at 240 Hz
World's Fastest Refresh Rate: 360 Hz
Main Differences Between Dell And LG Monitors:
Dell Vs LG Monitors? There are several differences between Dell monitors and LG monitors.
The Dell monitor is superior to the LG monitor when these two screens are evaluated based on ergonomics.
Sometimes gaming quality is used to gauge the quality of all displays. The gaming experience is superior on LG monitors compared to Dell monitors.
These monitors' power usage varies as well. Compared to LG monitors, which use 20 to 30 watts daily, Dell monitors have a daily power consumption of 30 to 40 watts.
They differ from one another due to yet another characteristic. In this comparison, LG performs better and has better motion management. Dell's monitor performance falls behind in the comparison.
Both monitors have different characteristics. Which monitor is best for which location depends on these benefits and drawbacks. A Dell monitor is best used in a business setting, while an LG monitor is best used at home.
Hope all queries are cleared degarding, Dell Vs LG Monitors.
Dell Vs LG Monitors:
So, Dell Vs LG Monitors? Which one is best?
Dell Monitors:
For their exceptional picture quality and consistency, Dell monitors are well-known. Dell monitors are top-of-the-line screens with outstanding screen panels. Dell monitors provide a broader field of view and higher image quality than other brands.
These monitors also have Blue Light screen technology, which calms the eyes and makes them perfect for prolonged use.
Also Check: Is A 5ms Monitor Good For Gaming?
CPT Screen:
Dell sells computer monitors with LCD technology. In addition to their web store and other merchants, Dell sells monitors alone and as part of computer bundles. The growing use of LCD monitors has rendered CRT screens outdated, and Dell no longer sells them.
Cost:
Dell monitors are still less expensive than LG and Samsung monitors, even though they are not as inexpensive as LG monitors. Dell monitors range in price from $150 to $1,000, depending on the model.
Reliability:
Additionally renowned for their superior display quality and dependability are Dell monitors. On the other hand, the Dell monitors are premium displays with great screen panels. The viewing angles and color accuracy of Dell monitors are also better than those of different brands.
These monitors are ideal for long-term usage because they also contain Blue Light filter technology, which has a calming impact on the eyes.
Other Features:
A rigorous quality control system is used on Dell monitors to guarantee that you will receive a defect-free item. The extraordinarily high quality of the Dell display panels also contributes to a longer lifespan and greater color accuracy. For additional piece of mind, Dell provides a 3- to 4-year limited guarantee on all of its monitors.
LG Monitors:
LG monitors are among the top computer monitors available for display and resolution. Thus, LG monitors are a fantastic choice for individuals seeking a high resolution at an affordable price.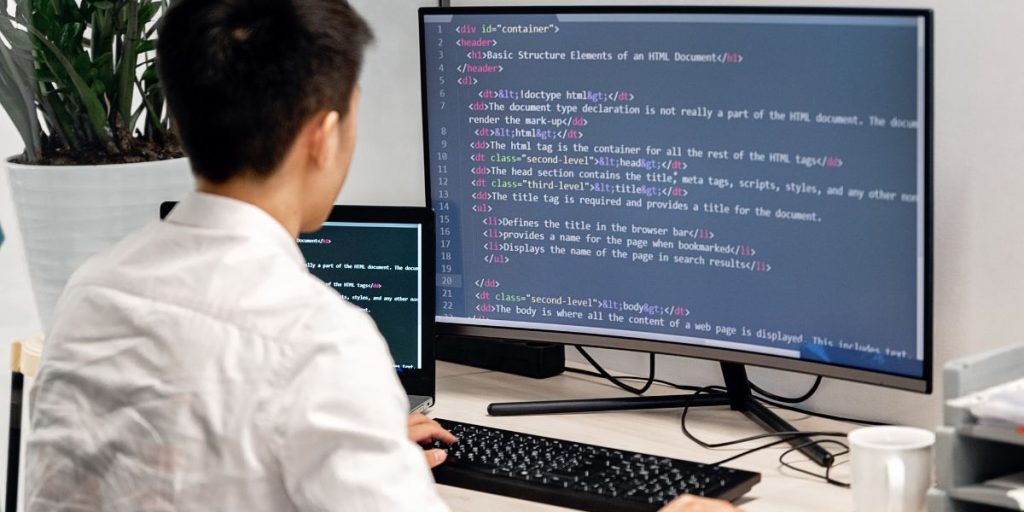 LG monitors pixel-perfect feature screens and is made exclusively for gamers. These monitors are excellent for gaming and other media-related activities because of their high pixel density and color saturation.
History:
LG Electronics of Korea and Philips of the Netherlands formed LG Display to create active-matrix liquid crystal displays in 1999. This was formerly known as LG. Philips LCD, however, in late 2008, Philips sold all of its holdings. LG.
A joint company between the two companies, Philips Screens, was created to produce cathode rays, flexion yokes, and related products including glasses and phosphors.
Cost:
The US State Department's antitrust division said that LG Display would pay fines totaling $400 million, again the second-highest felony fine ever imposed. According to the agency, Chunghwa will pay $65 million, and Sharp will pay $120 million in restitution for conspiring with LG Display and other unnamed companies. LG displays provide a better motion handling and gaming experience.
Other Features:
One of the most affordable options for computer monitors is the LG display. Depending on the situation, LG monitors may be inexpensive or pricey. LG monitors are a great option for people on a budget. 
Gamers, in particular, will appreciate LG monitors' pixel-perfect screens. These monitors are ideal for gaming and multimedia tasks due to their high pixel density and color richness.
Conclusion: 
In conclusion, various factors can impact how well your monitor performs. We talked about everything. Many technology-based products only have a few minor differences between them. Still, these differences all have a significant impact on the kind of work that is done on the items. We hope now you know the differnece: Dell Vs LG Monitors
Some can enable them to work in your place of business, while others might make them the ideal fit for your home, where your family and friends can gather and unwind. We hope this post is helpful to you.
If you are looking for the best Gaming Monitors, please check this article: Best Gaming Monitor For RTX 3080
If you are looking for the best Gaming Monitors, please check this article: Best Monitor For Fortnite
Frequently Asked Questions
Does Dell make quality monitors?

With very few exceptions, most Dell monitors are well-designed and of high build quality. Excellent color accuracy Dell monitors often produce accurate color pre-calibration readings.
Which monitor kind is best?
The cheapest and fastest monitors are TN models, which have lower image quality when seen from a side angle. Although VA panels have the best contrast out of all three-panel types, IPS monitors have faster response times and better display color than VA panels.
Which displays are superior, Dell or HP?
The Dell is brighter, has a better color gamut, and has a higher resolution. When operating at its highest refresh rate, the HP boasts wider viewing angles, improved color fidelity, and a quicker response time.
Which monitor is best for your eyes?
Which display is best for your eyes? (AM) Due to their high contrast ratio and individual light emitting diodes for each pixel, OLED displays are the best for your eyes. The second-best option would be a panel with a high contrast ratio and a non-PWM LED backlight.
What makes Dell UltraSharp unique?
Dell UltraSharp and UltraSharp PremierColor displays provide cutting-edge technologies, breathtaking graphics, and unmatched usability so you can repeatedly elevate your work to new heights. The Dell UltraSharp Series promotes productivity with vivid screens and a premium design.