Choosing the ideal display for gaming might be a challenge! When it comes to choosing a monitor, there are a few significant factors to consider, and you must consider all of them before committing to one.
In order to play video games, it is necessary to have a monitor capable of handling all the pixels produced by the graphics processing unit. So, Is A 5ms Monitor Good For Gaming?
A 5ms response time is more than adequate for simple shooting and racing games if you're a casual player. The majority of individuals are unaware that a 5ms response time is faster than your reflexes.
Monitor Response Time: What Is It?
The response time of a pixel, or how quickly that pixel switches from black to white or from one shade of grey to another, is referred to as the response time.
Remember that the "actual" response time is black-to-white, whereas the grey-to-grey response time is more of a marketing strategy. When a monitor's response time is advertised as grey-to-grey, the black-to-white response time is faster.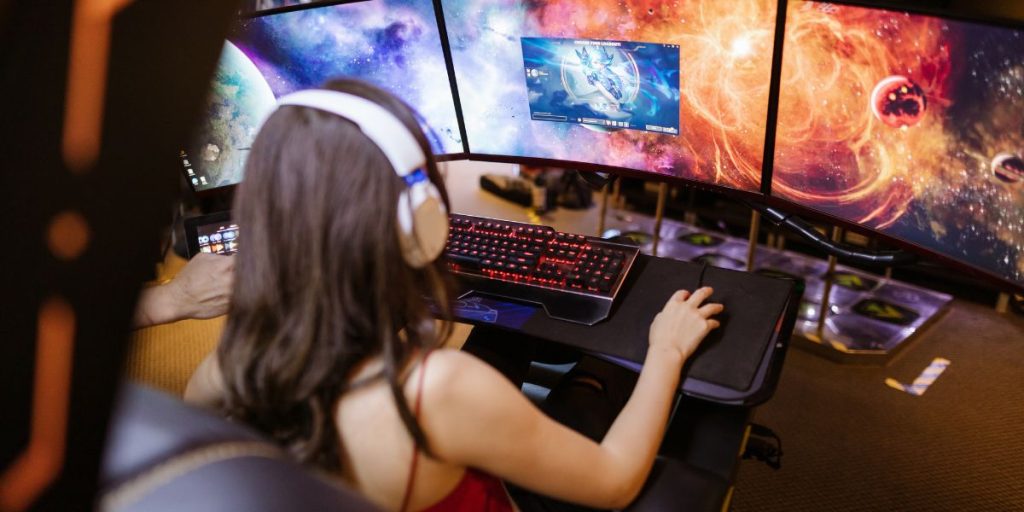 For gaming, monitoring response time is essential. For most competitive gamers, every millisecond counts, and the response time could be the difference between winning and losing a game.
Response Time And Gaming
When there is a lot of action or activity on the screen, the response time of your monitor can make a significant impact on how it looks. It ensures that individual pixels project themselves in such a way that the most powerful possible results are achieved.
Response time refers to the time it takes to display one colour to transform into another colour shade. A millisecond is commonly used as a time measurement unit (ms). The faster it is, the better it is when it comes to reaction time. In gaming, anything with a response time of 5ms or less is considered to be good.
Among the best and most popular options for professional gamers who compete in Esports events on PCs and gaming, a 1ms response time is a top choice. When the response time is exceedingly low, you do not have to worry about ghosting or visual blurring due to low response time.
Also Read: How To Connect Monitor Without Graphic Cards?
Refresh Rate Vs Response Time
When it comes to gaming, both are essential. The allowed refresh rate will be determined by the programme you're using. For desktop monitors, the usual refresh rate is 60Hz.
However, more specialised, high-performance monitors have been developed in recent years that enable refresh rates of 120Hz, 144Hz, and even 240Hz, ensuring ultra-smooth content viewing even for the most demanding visual processing needs.
TN panels are used in monitors with the fastest response times and highest performance. However, they often result in washed-out colours and a poor visual experience. Here's why response time isn't something you should get hung upon. If you want more smoothness in-game, having a higher refresh rate monitor is best.
With or without a low response time, 30 frames per second will look and feel choppy. However, even with a 5ms response time, a 144-hertz panel running at 144 FPS can feel smooth and look nice.
Now let's get to our main topic of discussion!
Is A 5ms Monitor Good For Gaming?
You might be wondering, Is A 5ms Monitor Good For Gaming? The response time of 5 milliseconds is perfectly acceptable for gaming purposes. It doesn't matter if you are playing professional games where the stakes are high or if you are playing leisure games where the computer is your primary opponent, 5ms response time is ideal.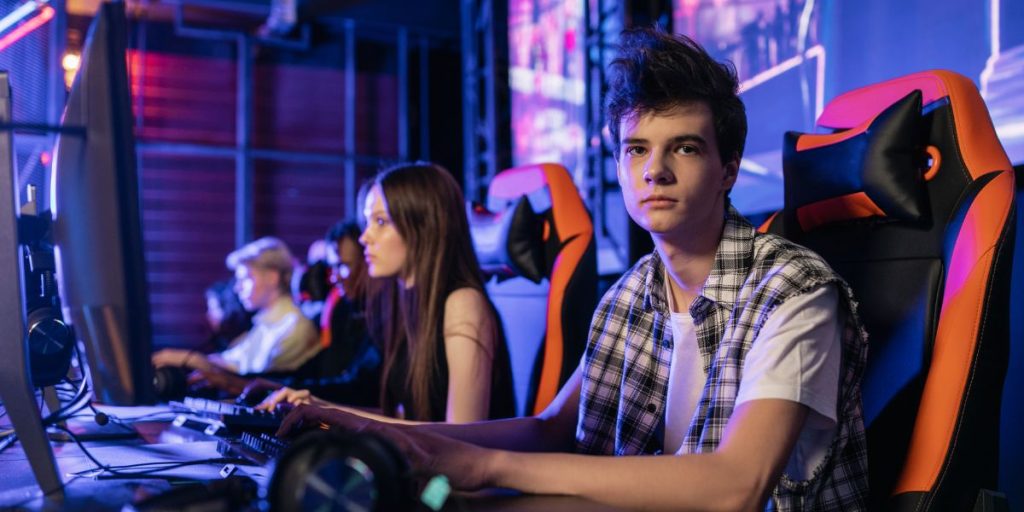 The rule of thumb when it comes to gaming displays is that, whenever possible, the response time should be as low as possible.
An optimal gaming experience, in general, can be achieved by using a monitor with a fast response time. For PC players, this means a faster monitor that can react as quickly as possible to changes, which is especially important if you are playing a fast-paced game.
When playing games, it's always better to choose a monitor with a good response time (a monitor with a lower response time should be quick). As a matter of fact, it is quite clear that a monitor with a response time of 1ms will provide a better gaming experience than one with a response time of 5ms.
Conclusion:
So, Is A 5ms Monitor Good For Gaming? You'll want three things in a gaming monitor or one that will see a lot of use: a fast response time, a good refresh rate, and very little input lag. A good gaming monitor will have a 1ms reaction rate for enhanced visual quality. This holds true for input and lag time as well.
That doesn't mean that precisely balanced monitors don't have a 5-ms response time. In reality, many of them are out there with reasonable refresh rates. Other factors include high-end graphics cards, screen resolution, and viewing angles. This article will give you all the information you need to know the answer to Is A 5ms Monitor Good For Gaming?
Frequently Asked Questions
Is a monitor's response time of 5 milliseconds acceptable?
It's measured in milliseconds. Therefore a display with a five-millisecond (5ms) response time can shift from white to black to white in 1/200th of a second. Image ghosting will be reduced if the response time is as short as feasible, resulting in higher overall clarity and quality.
Is a 5ms ping acceptable?
Ping is a network utility or signal that is delivered across a network to another computer, which then sends back its own signal. On the other hand, in the gaming world, Ping refers to the delay of a network between a gamer's computer and the game server or another peer-connected gamer. Ping of 45 milliseconds is acceptable for a gamer.
Is gaming at 60Hz a good idea?
It bears repeating: a game running at 60 frames per second on a 60Hz panel provides the seamless gaming experience that gamers have enjoyed for years before the change to higher refresh rates. There is no significant difference between 60Hz and a higher refresh rate in many games, such as 120Hz or 144Hz, is barely visible.
Is one millisecond or five milliseconds better?
A response time of 1 millisecond is faster than a response time of 5 milliseconds. This means the user will have to wait less time for the website to load, which will result in a better user experience. Although a 5ms response time is still quick, it is slower than a 1ms response time.
What is a good gaming refresh rate?
The higher the number, the better. Basic screens and televisions operate at a frequency of roughly 30 Hz, with some going as high as 60 Hz. As a bare minimum, 60 Hz is recommended for gaming.