Many Intel CPU users are asking do intel CPUs come with coolers? and are unsure whether or not their Intel CPU includes a CPU cooler. Don't worry if you're one of them. This is the right place for you. The basic answer is that Intel processors do not come with a fan or a cooler. If you want your processor to function at its best, you'll need to buy an aftermarket cooling system separately.
So, do intel CPUs come with coolers? When it comes to one of the best gaming CPUs on the market, you are probably already aware that it will require a CPU cooler in order to ensure that it operates at a safe temperature.
There are several distinct types of coolers, but air and liquid coolers are the two most common. The coolers are included with all Intel-locked CPUs, although they are not included with Intel unlocked CPUs.
Do Intel CPUs come with coolers? The Intel "K" and "X" series, for example, do not come with CPU coolers, necessitating the use of an aftermarket cooling solution such as an air cooler or a water cooling system. You can find all the information you need about Intel CPU coolers in this comprehensive guide.
With that being said, let's get the ball rolling!
CPU Sockets: What Are They?
A CPU socket connects a microprocessor to the motherboard through a single connector. A CPU socket is a separate mount on the motherboard used specifically for the CPU to ensure proper circuit chip insertion. When a unit is added or removed, it makes CPU access easier and prevents damage.
A CPU socket connects the processor to the motherboard physically. It gives power to the CPU and permits communication between the two components. Sockets come in a variety of shapes and sizes. Because each socket type has a different number of pins, it's critical to have a suitable cooler.
There are four primary types of computer processor sockets, depending on the physical configuration of the socket components:
LGA Sockets
PGA Sockets
ZIF Sockets
BGA Sockets
Although some coolers are designed to fit several sockets, it is imperative to double-check compatibility before purchasing.
Also Read: How To Choose The Best Motherboard For Gaming?
Liquid vs. Air Cooler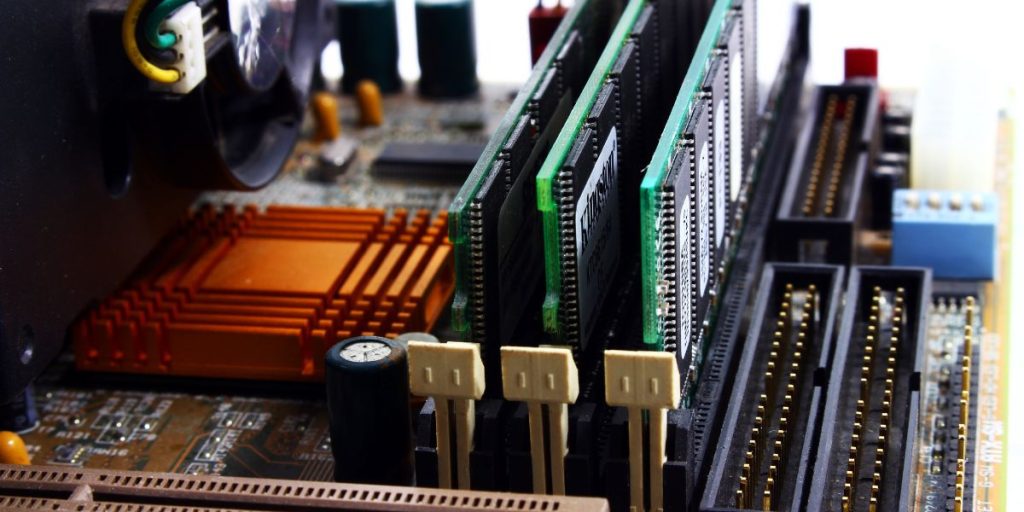 Liquid cooling systems come in various configurations, but the most popular is an All-in-One (AIO) system. All of the parts you'll need are pre-bundled in AIO systems, which you can simply screw onto your computer. This gives a cost-effective option that most customers can install themselves.
Liquid cooling functions similarly to a radiator in your automobile or house. These systems circulate liquid through "water blocks" that sit on the cooling chip. The heat is absorbed by the cooler liquid circulating through the water block, which cools the chip.
When choosing an air cooler, keep in mind that they are typically larger and take up more space in the case. Some air systems have RGB features such as Fans or accents, but most have a more industrial aesthetic with a huge heat sink. A plate is mounted to the CPU with thermal paste in between, similar to liquid cooling.
Heat is transported from this plate to a heat sink, which is a specially engineered piece of metal. Due to its particular construction, heat moves through the metal upwards. The warm air generated by the heat sink is then pushed away from the CPU and other vital components by a fan. When needed, the associated fan will automatically speed up to boost cooling.
Why Do We Need Coolers?
If you're in the market for a new CPU cooler, consider a few things. The first is the cooler's size. It is necessary to ensure that the cooler is the correct size for your processor. The type of cooler is the next factor to consider.
Coolers are necessary for CPUs because they prevent overheating. If your computer's CPU gets too hot, it can destroy the chip and cause it to crash.
Coolers also aid in improving your computer's performance by keeping the CPU cool and allowing it to perform at its best.
Do Intel CPUs Come With Coolers?
All Intel unlocked CPUs do not include coolers with their hardware, whereas they are available with all Intel locked CPUs. You usually need to purchase a cooler for your CPU if you want it to work correctly. Coolers are generally classified into two types: air coolers and liquid coolers. Both are good choices, but you must know something about them. However, you may still be wondering, do intel CPUs come with coolers?
There is no doubt that most Intel processors come with a cooling fan. However, it is conceivable that a few might not come with one due to higher requirements for cooling, which can not be provided by a fan.
When it comes to keeping a CPU cool, air cooling is the most cost-effective method. In most cases, air cooling will be sufficient to meet the project's needs, so the money saved on air cooling can be used for other aspects of the project. Generally speaking, high temperatures are not an issue as long as you are not pushing your computer to its limits. On the other hand, 4K gaming and highly detailed graphics may be too much for most air-cooled PCs. We hope it answered "Do intel CPUs come with coolers?"
Radiator fans rotate at a slower and quieter rate than fans mounted to the air cooler heatsinks on which they are mounted. Therefore, liquid cooling is suitable for those who are concerned about loud noises.
When you use liquid cooling on your computer, you can push its components to their absolute limit without worrying about damaging them. When it comes to overclocking, liquid cooling is the best option.
Is the i3 10100 Equipped with a Cooler?
If oyu are wondering, Do intel CPUs come with coolers? Yes, the i3 10100 includes a stock cooler. A few users claim they're not satisfied with it. It will function properly if you only use your computer to browse the internet or perform simple tasks. However, it will not suffice for more resource-intensive activities.
Is the i7 9700f Equipped with a Cooler?
There is no doubt that this is an extremely intriguing case. It is true that the Intel i7 9700f comes with a stock cooler, but you shouldn't use it. Even when performing simple tasks, the CPU temperature is still going up quite a bit, and this is not even counting the time the CPU spends gaming.
Are the i5 9400f Equipped with a Cooler?
Yes, the Intel i5 9400f processor does come with a CPU stock cooler. However, since this is a locked processor, it cannot be overclocked. Due to the presence of a CPU stock cooler and pre-applied thermal paste, this Intel i5 9400f is a 9th-generation Intel processor with a default TDP of 65W.
Conclusion
So, do intel CPUs come with coolers? Yes! Intel CPUs do not come with a fan, and you'll need to use an aftermarket cooler to keep your processor functioning at its best. The CPU socket connects the processor to the motherboard physically.
It gives power to the CPU and permits communication between the two components. If you buy a new motherboard and CPU, make sure the chipset on the motherboard matches the type of processor you have. Intel coolers are intended to fit into specific sockets and have limited model compatibility.
If you are looking for the best GPU, please check this article: Best GPU For i7 6700k.
Frequently Asked Questions
Is a CPU fan sufficient for gaming?
No. CPU coolers are made to work with specific types of CPU sockets and processor components.
Are cooling included with Intel I5 CPUs?
You're looking for the Intel Core I5-10400 processor with a cooling solution and a heatsink fan combo with thermal paste applied. A cooling fan is not included with all processors. A cooling fan is not included with unlocked processors with the K designation.
Does the Intel 10th Generation processor have a cooling system?
The stock CPU cooler and pre-applied thermal paste are included with most Intel 10th generation CPUs, although these CPUs are not overclockable. The Stock Cooler and thermal paste are not included with Intel 10th generation CPUs with K, KF, KE, or X.
Does Intel i5 9600K have a cooling system?
The Core i5-9600K we're looking at today doesn't. It has six cores as its predecessor and costs somewhere between the Ryzen 5 2600X and Ryzen 7 2700. Both competitor CPUs come with coolers, whereas Intel requires you to purchase your own.